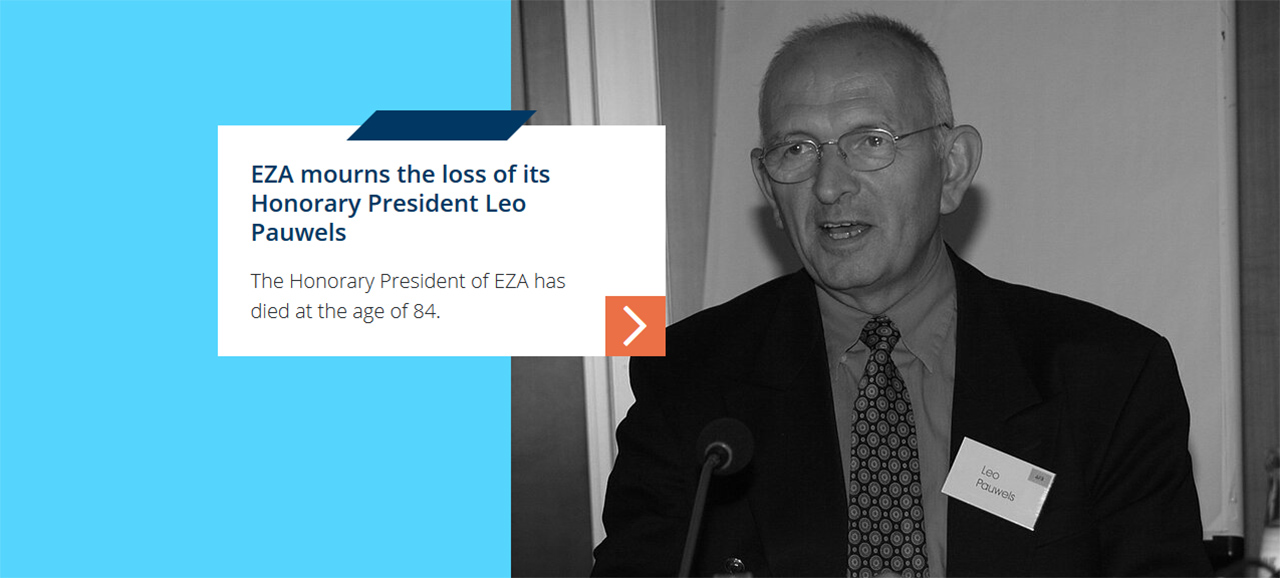 The European Centre for Workers' Questions (EZA) mourns the death of its co-founder and Honorary President Leo Pauwels, in 19 October 2020 at the age of 84. We at Latvian Christian academy were priveldged to know Leo since beginning of EZA extension in Latvia in 2004.

Leo Pauwels was President of EZA from 07.11.1998 to 02.12.2006. The General Assembly elected him Honorary President in 2006 after his retirement as President.
Leo was a European through and through. For him, education was an essential element for human freedom and for the development and strengthening of democracy.
Since 1960 Leo was active for the Christian labour movement in Flanders. His untiring commitment to workers' rights and decent work was deeply rooted in his faith and deep conviction that Christian social teaching could make an essential contribution and be a source of inspiration for shaping the economic order and the world of work.
From the very beginning in the mid-1980s and especially after the opening of the Iron Curtain, Leo has shaped all the steps towards the foundation and further development of EZA, so that from the five founding countries a Europe-wide network with 70 members in 30 countries has grown. He brought with him his rich knowledge of the Christian workers' movement in Europe and his conviction of the importance of European integration.
Leo was therefore also significantly involved in the development of the EUCDW.
Without Leo the European Social Week in its present form would not be conceivable. Since the first European Social Week in 1997 in the European Parliament in Brussels, the exchange between representatives of workers' organisations, employers' associations, science, churches and politics about basic Christian social values as a compass and how they can be translated into concrete political action was close to his heart.
With Leo we are losing a cornerstone of our network and a friend.
We are grateful for all the encounters we have had with Leo over the years. He managed to bring people together and to integrate them, to be a source of strength for others. With his optimism, his creativity, his sense of mysticism and beauty, his devotion he has touched our souls and left traces that remain. His life will continue to be a source of inspiration for EZA.
All our sympathy goes to Leo's wife Ann, his children and grandchildren.
We live in the confidence that he will return home to God.