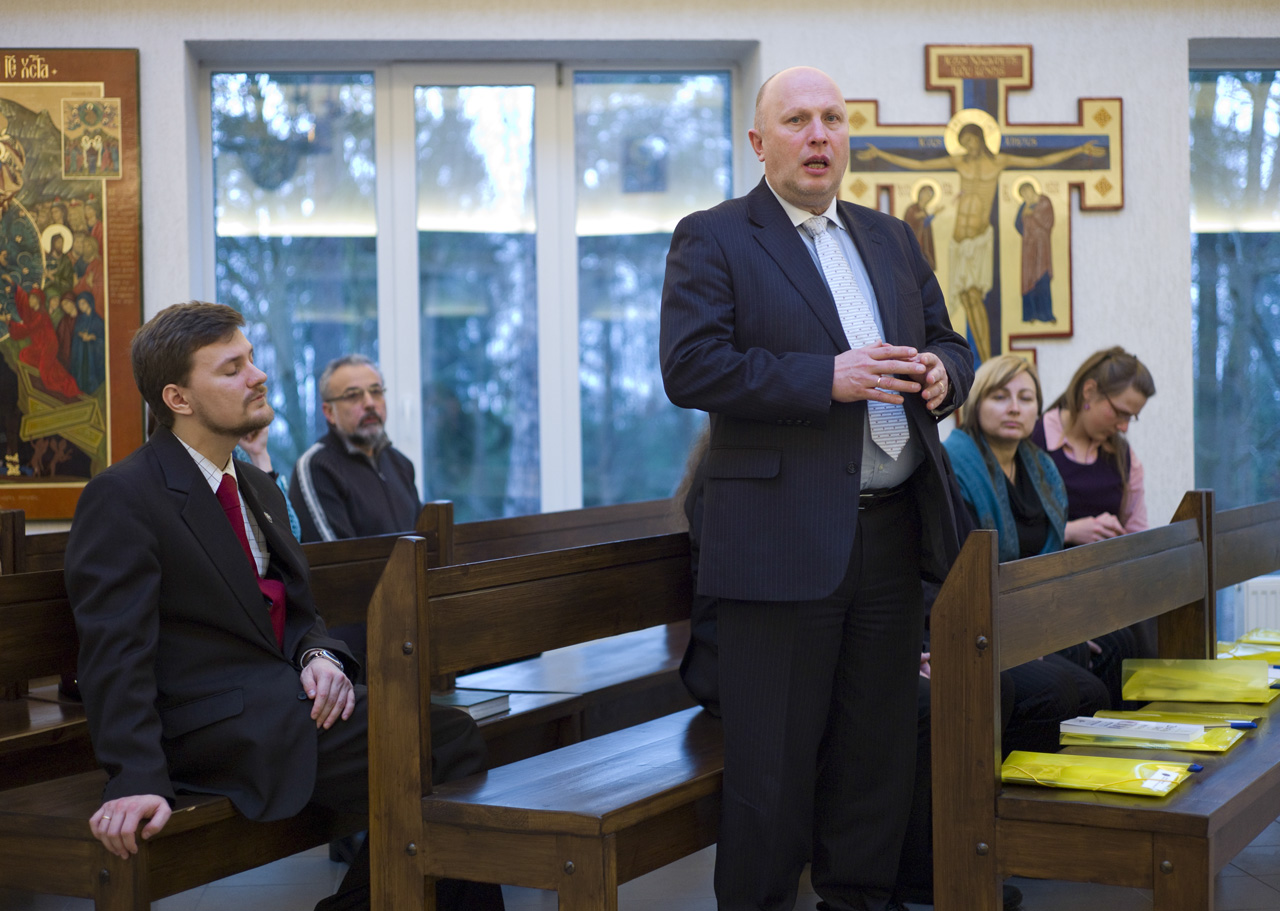 Both Bachelor and Master degree study programmes in theology were evaluated as having "having high value".
Within the frame of the branch accreditation of higher education study programmes in Latvia a team of international experts (headed by Dr., prof. Tõnu Lehtsaar, Tartu University, Estonia; Dr. Benas Ulevicius, Dean of the faculty of Catholic theology, University of Vilnius, Lithuania; Dr. Solveiga Krūmiņa-Koņkova, Latvian University; Dace Treigute, Student's Council) visited LChrA in December 14. The visit was held within the frame of the European Social Fund project "Evaluation of higher education study programmes and recommendations for further improvement". The goal of the project is to evaluate and to improve the education quality in Latvia. Because LChrA successfully executed the programme accreditation already in 2010 and received high marks valid for next 6 years, it was not obliged to submit to the new branch accreditation. However, the Academy decided to take in and prepared the self-evaluation report and other documents for the process.
Experts checked the study process quality, provision, met the administration, academic staff, students, graduates and employers. They also met the Metropolitan of the Latvian Orthodox Church Alexander and priests from Roman Catholic and Evangelical Lutheran Church, which stated the outspoken positive attitude towards both the goals and tasks of LChrA.
The agenda of the visit envisaged introduction to academic research carried out by the academic staff, publications, grant research and programmes for international cooperation, as well as involvement of students in theological research. Exchange ERASMUS visits to partner universities and field works abroad along with execution of the ERASMUS IP at the Academy were discussed.
At the end of the visit Dr., prof. T.Lehtsaar pronounced the informal opinion of the expert's team which will be summarized in written report about the visit at the LChrA. On behalf of colleagues he emphasized that study programmes in theology are "unique and of high quality": "It is difficult to level you with some other programmes since you have your own and internationally acclaimed programme." Also material and technical provision of the Academy was valued as very good. The strength of the Academy is rooted in its method integrated in all study courses and offers quality knowledge in both academic and praxis-related fields of expertise.
Experts had three key recommendations for further development of study programmes in theology:
To develop doctoral studies in theology,
To organize an international research institute for analysis of processes in both theology and social development,
To publish an internationally peered journal in English "Orthodoxy: Interdisciplinary Research" (suggested title).
Dr. S.Krûmiòa-Koòkova acclaimed high quality of academic staff and invited to cooperate closer with the Institute of philosophy and sociology and other theological institutions in Latvia. All experts agreed that launch of doctoral studies based on Patristics would be natural development of the Academy.
Dr., prof. B.Ulevicius confessed: "We arrived to evaluate quality of your work but to say the truth we learned a lot from you."
no images were found