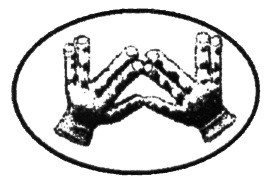 Registered in the Latvian register of scientific institutions: 27.03.2013.
Director of the Institute: Prof., Dr. Skaidrīte Gūtmane.
6 senior researchers and 2 researchers are working at the institute.
Contacts: instituts@kra.lv; phone (+371) 29 266 532.
Main directions of the corporate research:
Values of international cooperation:
Application of the integrative theology method in interdisciplinary research
Research of relations between various fields of knowledge
Building active research nets and knowledge transfer using original platforms
Cooperative platforms for incarnation of the values of the Church
Starting from 2019 Latvian Christian academy participates in the international interuniversities cooperation project "Social professions for supporting youth empowerment in European solidarity context (proj.nr. 2019-1-PL01-KA203-065091)". Other partners of the project are Klaipeda University (LT), Malmoe University (SE), Warsaw University (PL) and Byelostok University (PL). Rector of LChrA prof. Skaidrīte Gūtmane is coordinator of the cooperation.
Cooperating institutions – universities and academies:
Academy of European Culture and Art (NE)
Bethlehem University (PA)
Sofia University St. Kliment Ohridski (BU)
Diaconia University of Applied Sciences (FI)
ECAC (European Continental Art Centre, NE)
EUROCS (European Organization for Civic Responsibility) (BE)
EASSW (European Association of Schools of Social Work) (NE)
EZA (European Center for Workers' Questions) (D)
Finnish Theological institute (FI)
Ansgar University College and Theological Seminary (NO)
IASSW (International Association of Schools of Social Work)
IDC (International Deaconate Center) (D)
IMH Institute of Mental Health (Semmelweis University) (HU)
Orthodox Academy of Crete (GR)
Sankt Georgen Graduate School of Philosophy and Theology (D)
Ignatius Loyola College (LT)
IXE Group – Initiative of Christians for Europe (FR)
Jerusalem University (IL)
Kolpingo University of Applied Sciences (LT),
Lithuanian University of Educational Sciences (LT)
Mullsjo Folkhogskole (SE),
Semaines Sociales de France (FR)
Semmelweis University (HU)
Babes-Bolyai University (RO)
Oradea University (RO)
University of Tartu (EE)
Klaipeda University (LT)
Vilnius Academy of Fine Arts, Kaunas Art Academy (LT)
Vytautas Magnus University, Kaunas (LT)
Институт Синергийной антропологии (RU)
Российский Государственный Социальный университет (RU)
Research centers and networks:
ANSE – European Association for Supervision
NACSW – Association of Christian Social Workers
EUROCS (Research Organization of European Civic Society) (BE)
THE EUROPEAN EXPERIENCE
HIVA (Higher Institute for Labor Studies) (BE)
EZA (European Center for Workers' Questions) (D)
Global Association of Social Workers
IDC (Internationales Diakonatszentrum – International Deaconate Center) (D)
CIRIUS (The Danish Centre for International Cooperation and Mobility in Education and Training) (DK)
IXE Group – Initiative of Christians for Europe (FR)
Semaines Sociales de France (FR)
Association of Christian Artists (NE)
ECAC (European Continental Art Centre) (NE)
Scandinavian Association for Social Work
Church organizations
In Latvia:
Latvian Orthodox Church
Latvian Evangelical Lutheran Church
Roman Catholic Church in Latvia
International Church organizations:
Christian Trade Unions Europe
ECEN – The European Christian Environmental Network
European Christian Convention
IXE Group – Christian Initiatives for Europe
SAM – Swedish Alliance Mission
International Bible School Association (Minneapolis, USA)
Skarpnack Lutheran Church in Stockholm (Sweden)
Peñasquitos Lutheran Church (San Diego, USA)
RENOVABIS – Catholic Church in Germany for Eastern Europe (Germany)